An Everywhere Oasis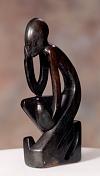 Free PDF Books of Poems and Prose




A Web page containing over 200 of the newest Ponderables.


Free 2007 "Double Vision" Calendar (PDF)
12-month calendar with a double-exposure photo at the top of each page

Collected Poems - Noon Out of Nowhere
Around 350 poems which probe into the known and unknown with variously gentle humor

Sky Circles
A photo essay in memory of Margaretta Harris

Selected Poems on Love
37 poems on love, friendship, and the mysteries thereof

Poems of Empathy and Support
36 poems which encourage and/or commiserate

Audio Readings
Paul Meier, Brian Harris, and Alan Harris read a selection of poems written by Alan

Stories and Essays
Meditations, meanderings, and yarns, both serious and humorous

Christmas Reflections
Out-of-the-ordinary poetic probings into the spirit of this potent holiday

Heartplace
"Journeys through the Center" -- literary works
of lasting value published from submissions

Garden of Grasses: Literary Unveilings
Guest poems, essays, and short stories submitted 1996-1998

Portfolio of Web sites designed by Alan Harris
Descriptions and hyperlinks to Web sites designed for others

Bio of Alan Harris
Some personal history plus links to Web sites designed

Guestbook
For shared feedback, questions, and e-mail communication between readers.

Site Map for "An Everywhere Oasis"
A complete site outline with clickable bullets that expand and collapse the link tree.



by Alan Harris. All rights reserved.