Finding Poems in This Site
Index of Titles
Index of Topics
Index of First Lines
Random Poem
Spoken Poems
Selected Poems on Love
Poems of Empathy & Support
PDF Books of Poems
Poetry Collections (by year)
Haiku with a View (2017-2020)
Checkered Opus (2008-2016)
A Matter of Breath (2003-2007)
Fireflies Don't Bite (2002)
Daresayings (2002)
Carpet Flights (2001)
Just Below Now (2000)
Flies on the Ceiling (1999)
Knocking on the Sky (1998)
Heartclips (1996)
Writing All Over the World's Wall (1995)
The Wheel of Yes (1995)
Thunderbolt Blooming (1994)
Pieces of Mind (1994)
Blue Sky in Buckets (1990)
Inward in Words (1990)
Echoes of the Decalogue
(Ten Commandments) (1990)
Splashes and Breezes
(part 1) (1988)
(part 2) (1988)
Spared for Seed (1988)
Sparks from the Flame (1985)
Poems That Search and Poems
That Question (1982)
College Poems (1966)

2007 PDF Poetry Collection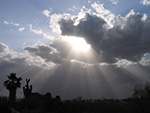 A Matter of Breath
Meditation and the Inner Life
22 pages, 799 KB.
Adobe Reader is needed.
2007 PDF Poetry Collection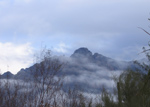 Sometimes a Glimpse
Poems of Spiritual Inquiry
39 pages, 831 KB.
Adobe Reader is needed.
2006 PDF Poetry Collection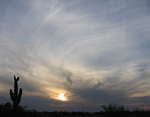 Night Light
Nocturnal Poems
31 pages, 604 KB.
Adobe Reader is needed.
Adversity and Healing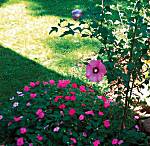 Being Well
Poems of Empathy & Support
42 pages (color), 6.6 MB.
Adobe Reader is needed.
Attraction and Affection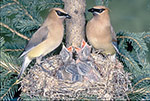 Selected Poems on Love
by Alan Harris

Poems written in 2001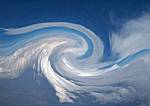 Carpet Flights
40 pages, 1.4 MB.
Adobe Reader is needed.
Poems written in 2002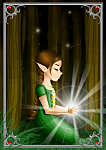 Fireflies Don't Bite
27 pages, 364K
Adobe Reader is needed.
Welcome
If you're ready and willing to reach beyond the outer as far as the inner, you're invited to spend some time in this oasis of poems and ideas. The Web, like much of outer living, offers deserts of glamor and greed, quick thrills and quick spends. The inner life is different. Poems in this site suggest a mellower view of the world. Some might say it's an odd view but, by definition, any oasis is an oddity in a desert.
Most of the poems in this Noon Out of Nowhere collection are fairly short and easily understood. Think of each poem as beginning with silence, then presenting a few serious or humorous thought-pictures, then returning to silence. Some of the poems will stick with you and some won't, but the silence behind them is important.
Alan Harris