Bio of Paul Meier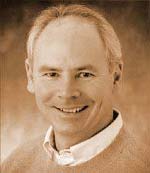 In his thirty-year career in the US and his native England, Paul Meier has worked as an actor, director, voice and speech instructor, and dialect coach in the theatre, in films, on the radio and on television. As a voice-over artist, Paul has been heard in national commercials for Coca-Cola, Sprint, Blockbuster Video, Bayer and Hallmark Cards, while he has also recorded classical texts like The Baghavad Gita and The Stanzas of Dzyan on cassette tape for the Theosophical Society in America.

As an actor Paul has appeared in films such as Ride With The Devil, Stolen Women, and Cross of Fire while on stage he has played Henry Higgins in several productions of My Fair Lady and Pygmalion. He appeared on over one hundred radio dramas with stars such as Derek Jacobi, Richard Burton, Paul Schofield, and Flora Robson during his tenure with the BBC Drama Repertory Company.

Paul is the founder and director of IDEA (International Dialects of English Archive), the world's first online archive of accent and dialect samples designed for theatre and film artists. He currently serves as Professor of Theatre and Film at the University of Kansas in Lawrence.